CHAOSKARTEN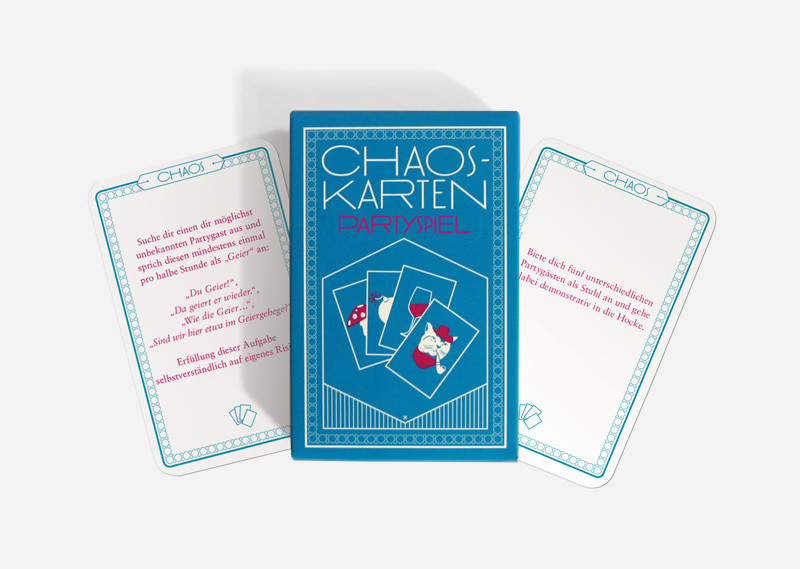 ORIGINAL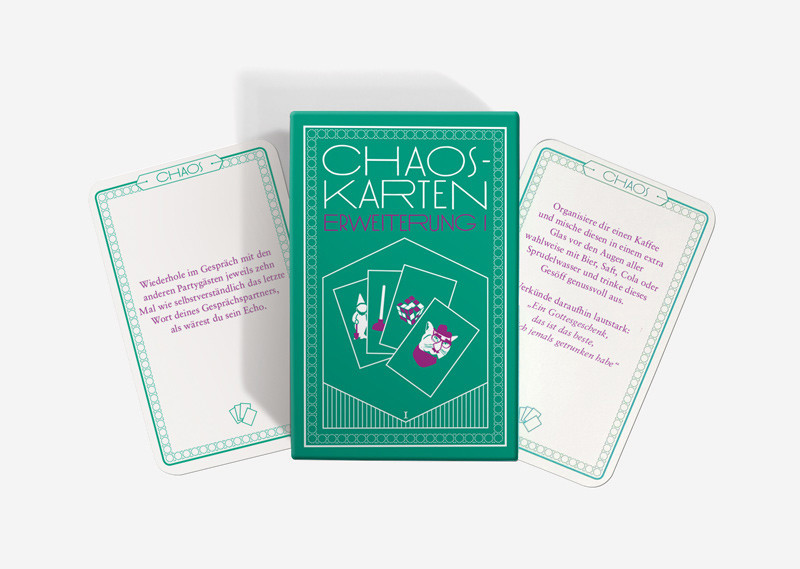 EXTENSION




WEDDING EDITION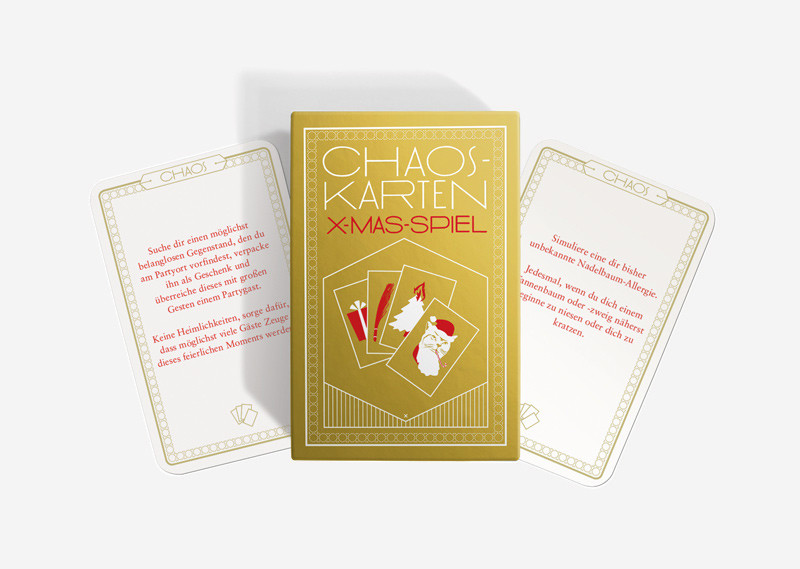 X-MAS EDITION




Junggesellinnenabschied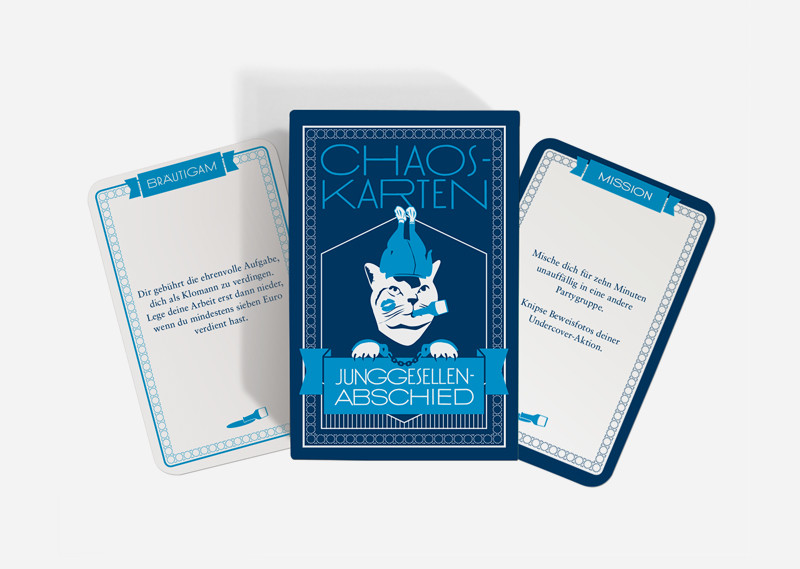 Junggesellenabschied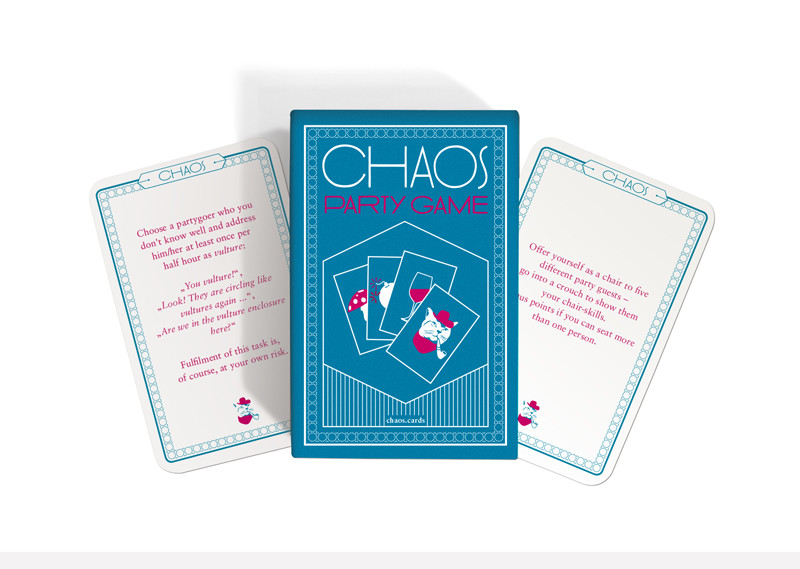 CHAOS PARTY GAME ENGLISH VERSION




ORIGINAL




XMAS-EDITION




EXTENSION




IN STORE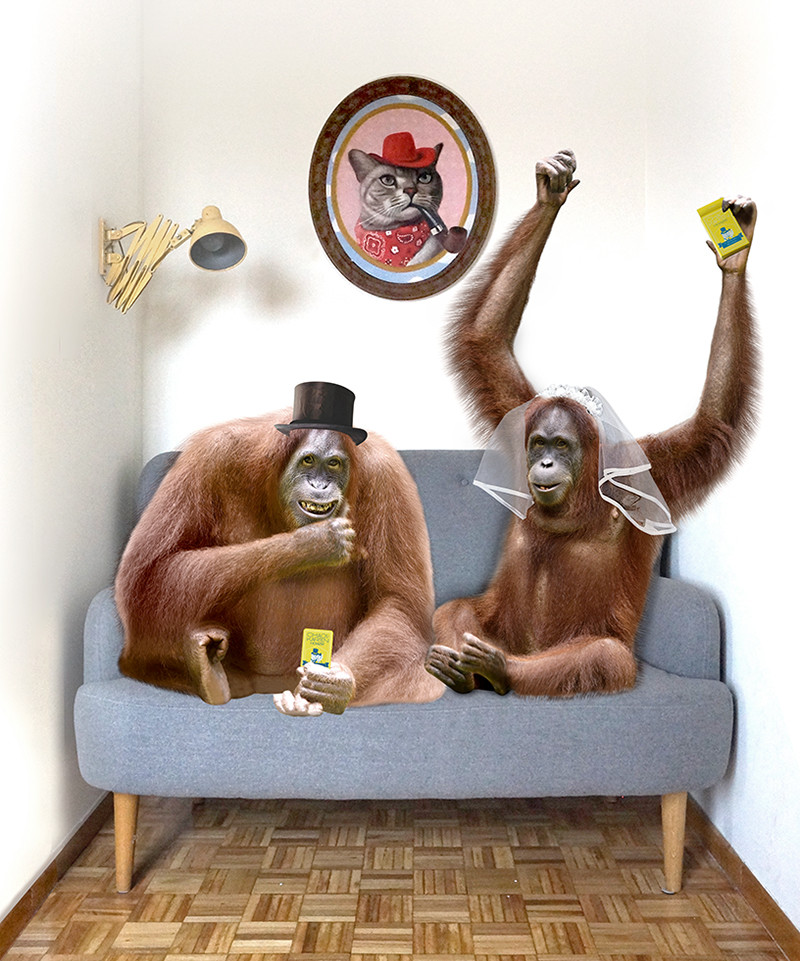 Chaoskarten




We developed a party game, consisting of odd tasks the guests have to fulfill during the party.
We started with one edition: the original CHAOSKARTEN.
By now we have the 1st Extension Pack, the X-mas Edition, the Wedding Edition, the Train Ride Edition, the Birthday Edition and the Football Edition and we are still keen for more.
The aim of the game is to prevent boring partys and to add some absurdity to life.